Noel Guerrero and his service dog Bogie. Noel served in the U.S. Army, 1992-2010 (Iraq).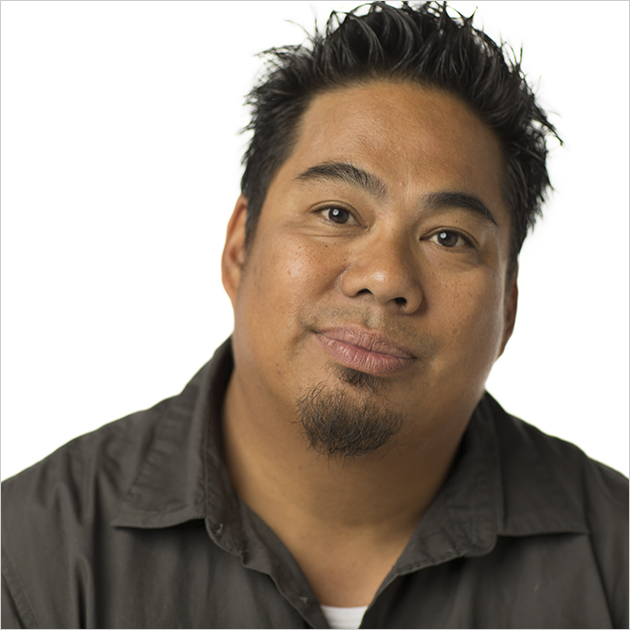 "I'm doin' a 180 right now. Bogie redirects my negative energy to positive, especially in the morning when he looks at me and he has to go to the bathroom and I have to let him out, walk with him, that starts my day instead of sleeping until 12 or 1 in the afternoon.
"I take Bogie everywhere I go, festivals, fairs, the grocery store and everybody loves him. It's a big change that no one's confronting me all the time. When they look at Bogie, he's like a neutralizer.
"My immediate family is seeing a change in me. I'm not short tempered anymore. I'm talking to my brothers and sisters. They're supportive."