Carlos Vera and his service dog Ruthie. Carlos served in the U.S. Marine Corps, 1991-1997 (Somalia).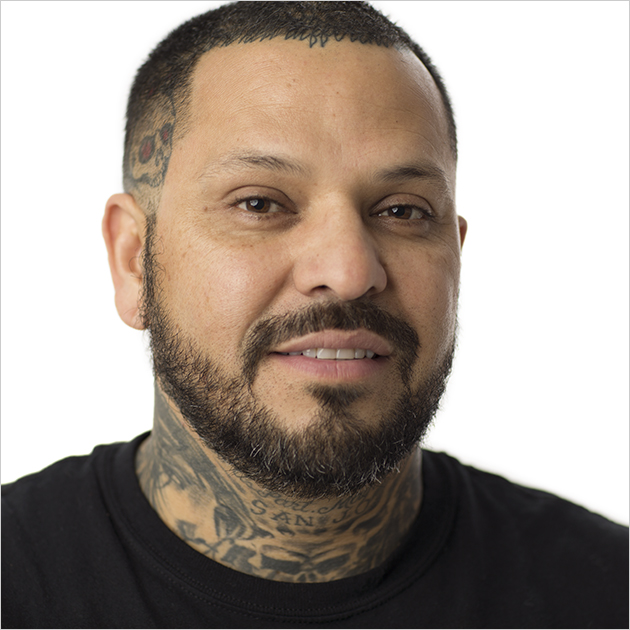 "[In Somalia] I saw horrible things. I didn't recognize the issues until now. I came back in '93 and 22 years later I realize what was wrong. When anybody got too close, I would get defensive. I'd go somewhere, if there were too many people, I would panic and run. My sleep pattern was 4 hours a day. I'd wake up reachin' for my rifle and it wasn't there.
"I didn't want help. 'Ain't nothing wrong with me bro'. Another thing I picked up from Somalia was anger. Finally my wife says, 'You know what, I can't do this anymore.' It hit me, 'I'm really hittin' rock bottom.'  I went for help and that's when the flood gates opened.
"At OFP I told 'em a bit about what I've seen and done. I felt so at ease that I just broke down. I couldn't stop crying because finally someone listened and didn't interrupt me. And then here walks in Mary [Cortani] with this dog, 'Say hi to Ruthie.' "